50.000 people unlocking a song together
When Milky Chance were releasing their hit single "Cocoon", we helped to promote the song by giving the fans the opportunity to unlock the song itself and its cover artwork before the official release date.
The concept is a reference to the albums title «Blossom». We wanted the fans to make the track bloom by themselves and be a part of it. We started with an empty album cover and ten seconds of the song. Each new user would be able to unlock one pixel of the cover and thereby a fraction of the song itself. So the more users unlocked pixels on the website, the more of the song got unlocked. With enough engagement, the fans were able to unveil the single even before the official release date.
After a quick facebook login, the user could reveal his very own pixel on the cover. Then the timeline would appear and grow to the size of the current length.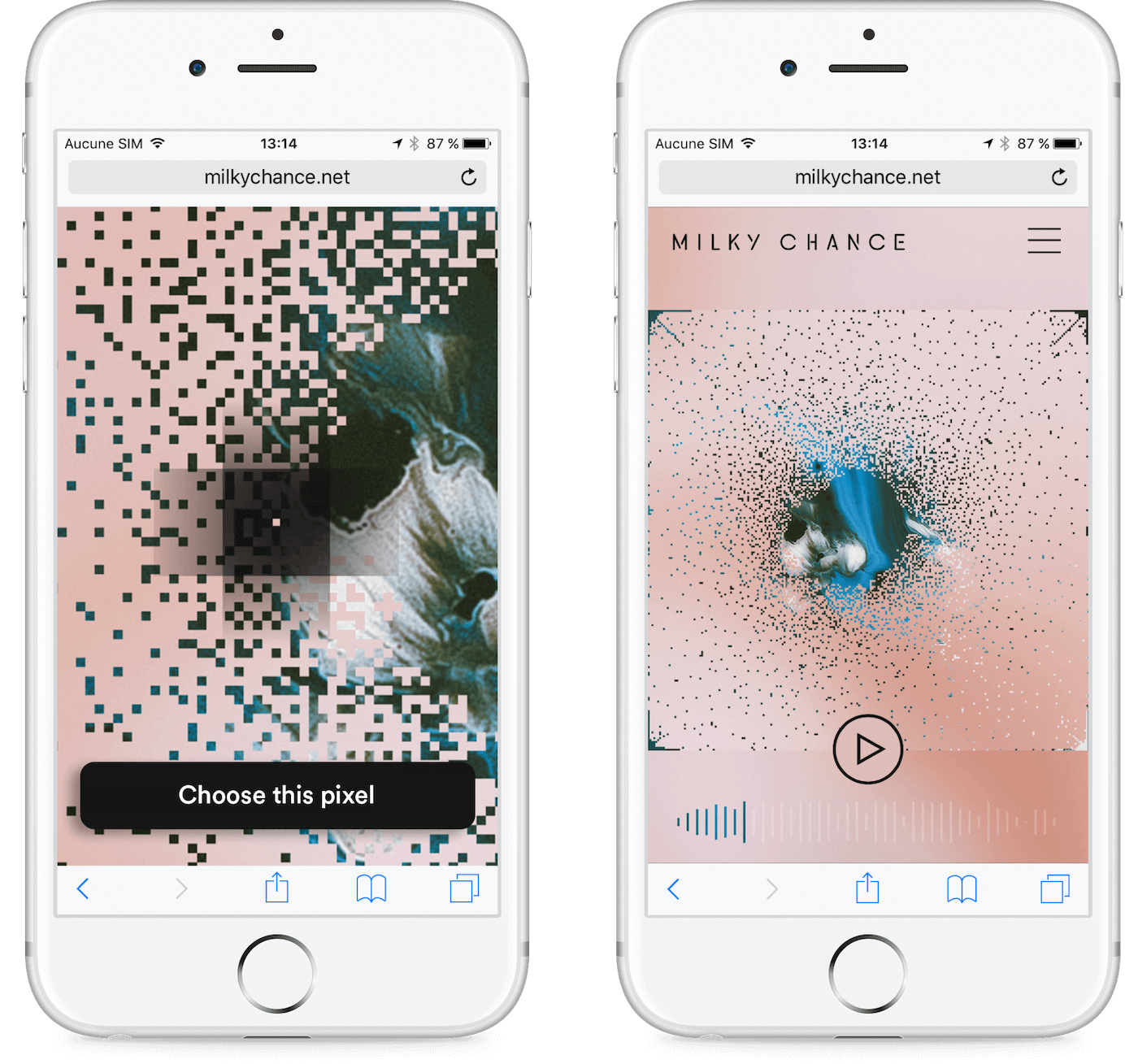 During the playback of «Cocoon», the user sees the current artwork and profile pictures of other users dancing on their very own pixels. In the end everyone can share their own pixel and motivate their friends to unlock the whole song and cover!
It was amazing to see how the pixel artwork developed during that week: